One of the more unique blog posts from Ben Casnocha flew into my inbox this morning:
Contrasts in How Google Suggests Searches.
Something I've thought about before, but never really compared various word(s)/number(s)/grammatical combinations in the Google search box. He suggests that there "is nowhere we are more honest than the search box. We don't lie to Google. Period."
From blogger
Michael Agger
, "the graphic compares "less intelligent" queries with "more intelligent" queries such as "how 2" with "how might one:"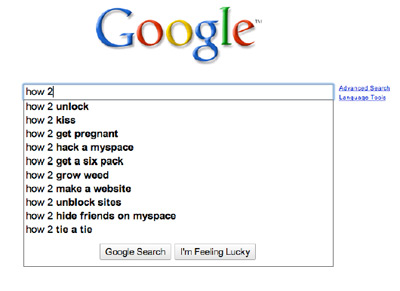 versus: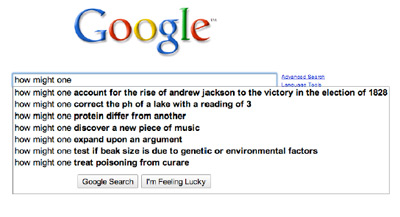 Comparing "what is up with" and "how is it that:"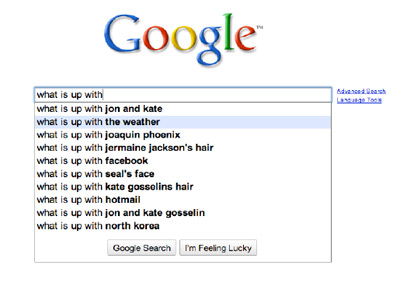 versus: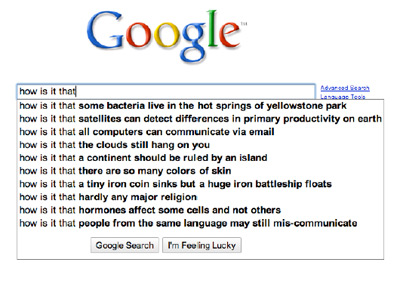 The sad part about the "what is up with" query is that 8/10 of the suggestions involve either gossip or Facebook/email. It seems our fascination with the "more popular, less intelligent" mantra stares us right in the face when performing a simple search query--courtesy of Google, of course.